TWG COVID-19 Update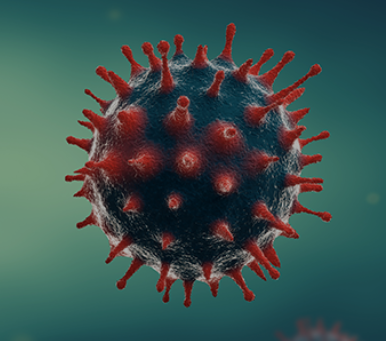 Questions regarding COVID-19
Please reach out to our sales or supply team with any questions that you may have regarding how TWG is responding to COVID-19.
TWG response to COVID-19
Under Government Order for Essential Businesses and their Suppliers to Operate Without Interruption
As TWG, an essential business continues to monitor the latest updates and information about the global COVID-19 outbreak, and we are taking appropriate actions and precautions to help ensure the safety and health of our employees, while also preserving our ability to operate. Out of an abundance of caution due to the ongoing concerns raised by the outbreak of the Coronavirus, we have implemented the following measures from our preparedness plan to ensure business continuity:
Globally, we are limiting non-essential business travel for our employees, including conferences and trade shows, and are holding meetings using conferencing systems, where possible.
We are allowing only business critical visitors to come on site at our facilities, and even these visits are subject to the completion of a further screening process.
We have a Response Team in place that meets regularly to assess the situation and help guide appropriate measures that need to be taken to ensure that our operations continue running during this time.
In support of TWG's ability to continue to produce essential products and services at this difficult time, we believe key suppliers critical to our execution of these operations also to be exempt from the Executive Order mentioned above, or similar orders that are being put in place. Knowing how crucial your support is to the essential products needed in this country and around the world, we ask for your continued commitment to provide us with the supplies we need and prioritize TWG production and shipments ahead of other non-essential orders.
Please stay in close contact with your Tulsa Winch Group representative to confirm your ability to supply. If you have not received your TWG Supplier update letter, please reach out to your TWG procurement representative
We appreciate your commitment to deliver products as we all work together to keep our employees healthy and minimize the impact caused by COVID-19.
Thank you,
TWG Leadership Team
About Tulsa Winch Group
Around the globe, TWG's seven distinct brands are recognized for superior product performance and innovative capability. Our customers know DP Winch®, Gear Products, Greer®, LANTEC®, Pullmaster®, Rufnek® and Tulsa Winch® by the vital role they play in the energy, infrastructure and recovery markets. TWG engineers and manufactures industry-specific winches, hoists, gear drives, hydraulic pump drives, slewing ring bearings and monitoring electronics for energy, infrastructure, recovery, marine, and natural resource markets worldwide. The breadth and depth of our gearing solutions and electronic monitoring technology are put to the test under some of the most demanding conditions on earth.
TWG's capabilities include two world-class manufacturing centers and superior engineering to customize gearing and electronics solutions. Our ability to integrate data-capture technology into our product lines has made us an industry innovator and a market driver. Our North America headquarters is in Jenks, Oklahoma. Here, the combined operations of DP Winch, Greer, Gear Products, Rufnek, and Tulsa Winch provide a lean, streamlined approach to next-generation product development and problem-solving. Pullmaster and LANTEC products are manufactured in Surrey, British Columbia.
Tulsa Winch Group (TWG) Markets
TWG Energy Market
TWG's worm gear and planetary winches, hoists, rotation drives, gear reducers, and electronic monitoring solutions are put to work every day on equipment and truck fleets that service the onshore and offshore oil and gas industry, including drilling and production.
TWG Infrastructure Market
TWG's worm gear and planetary winches, hoists, rotation drives, gear reducers, swing drives, auger drives, slewing ring bearings, hydraulic pump drives, rotators and electronic monitoring solutions are used on cranes and heavy equipment that serve the construction and mining industry, light and heavy industrial applications, utility work, foundation drilling, and dredging.
TWG Recovery Market
TWG's worm gear and planetary winches, hoists, rotation drives, gear reducers, and electronic monitoring solutions are used on cranes, wreckers and heavy equipment that serve government, towing, marine and forestry.
TWG Marine Market
TWG's planetary hoists and winches, rotation drives, SRB's, swing drive and gear reducers, hydraulic pump drives are used on fishing and research vessels, workboats, barges, dredges, tug-boats, and marsh buggies.
TWG Natural Resource Market
TWG's worm gear and planetary winches, hoists, rotation drives, gear reducers are used on pipe layers, feller-bunchers, skidders, forwarder's, harvesters, mulchers, yarder systems, blast hole drills, water well drills, rock crushers, and rock breakers serving the forestry, pipelayer and the mining industry.
Tulsa Winch Group (TWG) Customers
TWG is dedicated to providing the best performing industrial and electronic solutions for our Original Equipment Manufacturers (OEMs), distributors and fleet customers of cranes, trucks, industrial platforms, and heavy equipment throughout the world. Our teams are focused on providing excellent customer and partner experiences. We work closely with our customers to develop innovative gearing and electronic monitoring solutions that enhance equipment performance, minimize equipment risk, and create added value for owners and operators.
Table of Contents